Keep your child away from screens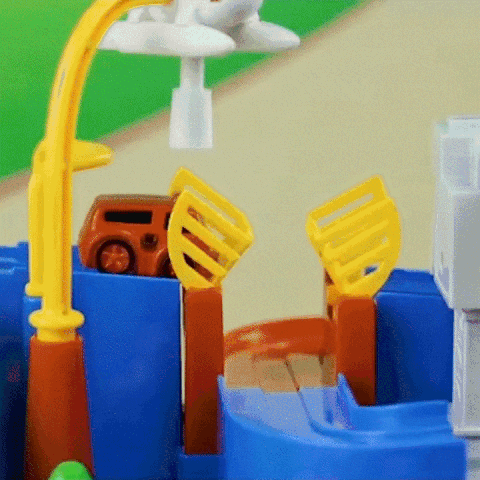 Inspired by the famous

Montessori method, your child will stimulate

vital skills

(coordination, fine psychomotricity...) through a dozen small actions on its circuit.
We have selected for him the

essential

modules and the most

fun

to observe.
A fun way to learn
Managing traffic is a job that is boring for adults, but for children it's fun. Watch your child play the little circuit master!

⚙️ He is growing his sense of logic by putting the circuit in the right direction and will find joy in leaving the circuit open.

☁️He creates all sorts of stories in his head. He works his imagination a lot.

👧 Our Factory Toys circuit is also a great tool for children affected by ADD(H) and autism.
Playing alone or all together
No batteries. Your child can use it at any time.

At school,

at home or at the nanny's, he will continue to develop

his logic.
Simply

assemble

the circuit according to your child's chosen layout and they can play.
Advised by doctors
It is scientifically

proven

that a child with too much exposure to

screens

is

delayed

in his or her development.
As a result, it can take

much longer

for a child to develop optimal

logic

and hand-eye

coordination.